Fun & Easy At-Home Language & Communication Boosters
April 20, 2020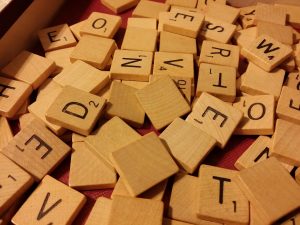 There are many ways to work on language and communication skills at home. Check out this list of suggestions for fun and creative at-home skill builders and apps compiled by the HHH Outpatient Speech Therapy Department:
Apps
There are dozens of phone, tablet, and computer applications that offer language and communication skills benefits. These games and exercises can often be customized to your or your loved ones' skill level. Although some may require subscriptions, many are free or offer free trials. Some popular apps include:
There are also some apps that can used for Dysphagia (swallow) Therapy:
Board Games:
Playing board games is a good way to use your learned strategies and practice your communication skills. Rules can always be modified to your skill level. For example, for games that are normally timed, you could eliminate the timer or decide to not score the game for points and just play for fun. Some examples include:
Scrabble
Outburst
Boggle
Scattergories
Taboo
Sequence
Code Names
Spot It
Reading:
Pick reading materials that interest you. Most newspapers and magazines offer some amount of online access. You can select articles related to news/current events, science, technology, or the arts. There are many instructional books related to hobbies, such as cooking and gardening. If you prefer fiction, you can pick up a novel or a collection of short stories. Many libraries also offer free online access to book collections.
Puzzles:
Crossword puzzles, word searches and anagrams are a great way to sharpen your word-finding and thinking skills.
Keep in Touch:
Even while social distancing, you can still stay in touch with family and friends, and practice your communication strategies. Stay connected to others via phone, text, and email, as well as through apps that allow "face-to-face" communication such as FaceTime or Skype.
Online Support:
Many organizations offer online support, community resources and educational information.
Rockland County-Office For the Aging: http://rocklandgov.com/departments/aging
For Aphasia:
https://adleraphasiacenter.org
For Brain Injury:
For Parkinson's Disease:
https://www.lsvtglobal.com/Patients_Family
For Alzheimer's Disease:
https://www.alz.org/help-support
We hope that some of these tips and resources help you during this time. All of us at Helen Hayes Hospital send our best wishes and hope that you continue to stay safe and healthy. We are looking forward to seeing you soon!