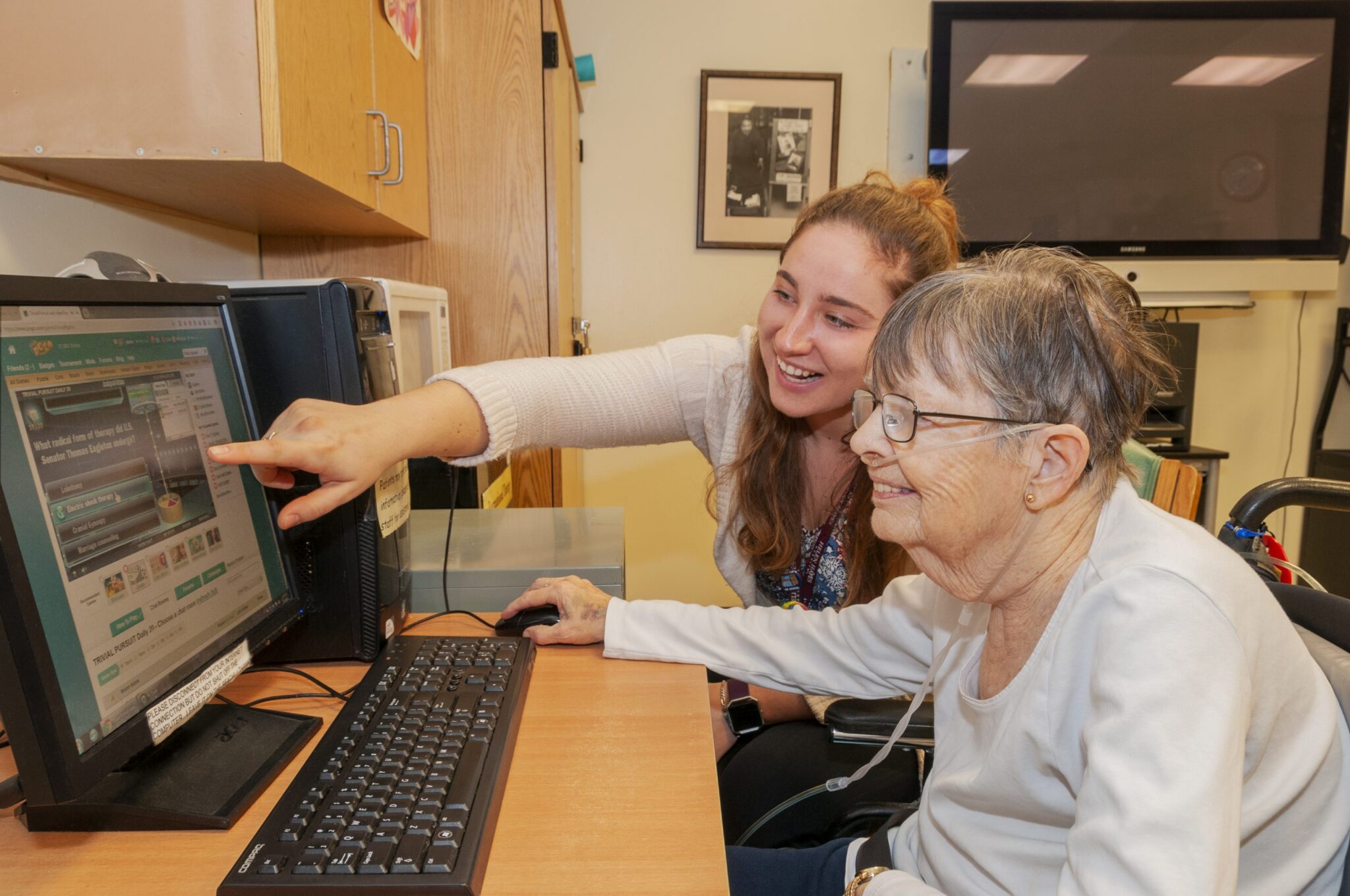 Recreational Therapy (also know as Therapeutic Recreation) employs the use of recreational activities and other activity-based intervention to improve the physical, emotional, cognitive, and social health of individuals with disabling conditions or illnesses. Activities aim to reduce stress and anxiety, build confidence, improve motor skills and reasoning abilities, and promote the enjoyment of leisure time.
At Helen Hayes Hospital, our patients have access to a wide range of Recreational Therapy offerings which serve to build upon a patient's prior recreational interests, as well as help to develop new interests for leisure activities. Patients work with a team of experienced Recreational Therapists to identify those interests and create strategies for participating in those activities based on each patient's individual abilities.
Recreational Therapy activities may include:
Adapted Sports & Rec, including Golf, Bowling, Handcycling, Kayaking, Sailing, Off-Roading, Bocce, Gardening & much more
Adaptive Video Gaming
Arts & Crafts
Bingo
Board Games & Card Games
Books
Computers
FaceTime Calls with Friends & Family
Meditation
Movies & Music
Pet Therapy
Word Puzzles
& more
For more information on Recreational Therapy at Helen Hayes Hospital, please contact our Rec Therapy Department at 845-786-4814.
"You gave me the help I needed to recover and rebuild my confidence in myself to handle the challenges I'm about to embark on for the rest of my life."